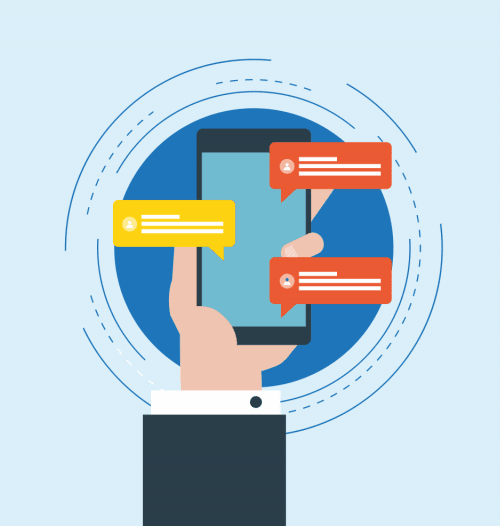 SMS marketing advantages to industries
SMS Marketing
SMS marketing has several advantages, and if done industry-specific marketing, then the benefits are countless. Solutions offered by SMS services to some of the major industries are:
1) Agricultural industry
Nearly 3/4th of the globe has access to mobile phones. It would be highly useful for the business to capitalize on the opportunity to do SMS marketing in agricultural industry. Farmers can get weather forecast alerts, transportation time and cost alert, market prices alert, harvesting alert, air moisture alert, pesticides and fertilizers alert, drought alerts, market demand and supply alert.
2) Education industry
With a variety of SMS solutions, information can be sent across to parents regarding parents-teachers-meet, declaration of results, and other necessary information. Schools and coaching institutes can also send bulk SMS to the students to keep them updated with the daily news. Availability of admission forms can also be passed on through SMS to the parents of prospective students.
3) Entertainment industry
Entertainment industry has shown the majority of growth in recent years. Tapping this industry would be an effective option for most of the marketers. Through bulk SMS service, people can be informed about upcoming movies, movie of the week, and other entertainment news.
4) Healthcare industry
Reminders can be sent to individuals regarding appointments; health tips alerts, route information, and awareness about blood donation camps with the help of an assortment of SMS solutions.
5) Automobile industry
Reminders in the form of bulk SMS can be set to customers for timely payment of their vehicle installments or servicing of vehicle or renewing their vehicle insurance. Short code services can be enabled for the customers in case they have any complaints or if they want to locate the service station. In case of emergencies, customers can use short code SMS solutions and can get assistance.
6) Travel industry
Travel industry can take the benefit of SMS solutions by sending messages regarding airfares, weather alert, best tourist spots, et al. A small message telling the drivers about their schedule for the day can be sent to them so that they do not lose track of customers.
7) Hotel industry
These types of industries have to run meal deals on daily/weekly basis; hence, SMS marketing is valuable since customers can be made aware of the current deals and discounts. Table occupancy status, table reservation reminders, restaurant location, feedback of customers, etc can be made possible through bulk SMS.
8) FMCG industry
Retail sector has also shown a significant growth in recent years. There are many marketing tactics FMCG industries can use to target their customers and let them know about the product or offer. One of them is using bulk SMS solutions. Marketers can then send alerts about new product or service, updating product delivery status, and thus establish good rapport with the customers. Corporate communication is also possible with the help of sending bulk SMS to the customers.
9) Stock industry
A large chunk of people are into trading in stock market. By using a variety of SMS solutions, bulk SMS can be sent to the traders notifying them about trading tips, market highs and lows, issue of a new IPO, etc.
---