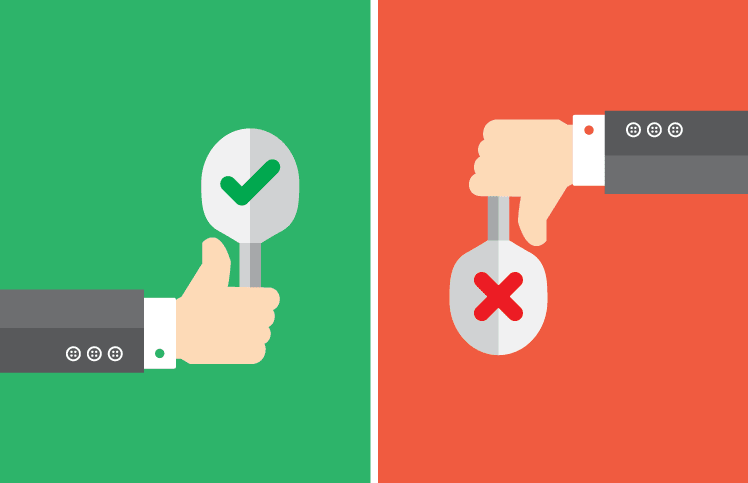 SMS Marketing Do's and Don'ts
SMS Marketing
Do
Do Keep your SMS Content Short
Whether you're sending a booking reminder, delivery confirmation or a seasonal offer, remember to keep it short and crisp. You could also use Textlocal Attachments to attach files and create a small, succinct message to convey more in just 160 characters.
Do Include a Clear Call to Action
SMS messages are short. Just 160 characters long. One of the best ways to craft an effective message is to use the "5 W's and one H" of journalism – Who, What, Where, When, Why & How. The last W (Why) and the H (How) are the best foundation for your call-to-action (CTA). You're actually telling customers what to do after they read your SMS marketing message. Example: WHY – to get your coupon; HOW – by texting the keyword to a short code.
Do Give Customers the Opportunity to Opt-Out
Customers may have given consent to receive marketing communications before, but sometimes they change their mind. Act responsibly and give them an option to opt out at the end of the text. It benefits your business too, so you're not wasting money targeting a cold prospect. Keep your mobile list warm and you'll see better results.
Do Track your SMS Campaign Effectiveness
Tracking your campaign performance to test, measure, modify and optimize campaigns helps in getting better returns from your campaigns. Utilize Textlocal click reports to identify the right CTA, the right time to send messages to ensure high open rates as well as other insights including time of the click and device characteristics.
Do Use Conversational Style with a Personal Touch
Engage, persuade and inspire your customers with your texts. Bring a personal touch to your bulk SMS campaigns by inserting recipients' names and other custom details using our advanced mail-merge feature.
Make your customers feel like VIPs
SMS marketing is permission-based. You're not allowed to contact people without their permission. So, the audience that gave you a permission to market to them, expects to receive valuable information from you. Furthermore, they expect to feel special. Reward their loyalty by making them feel like a part of an exclusive VIP club – offer them value, special offers, exclusive discounts etc. that aren't available elsewhere.
Timing is everything
SMS is very personal. It lands directly into customers' hands so you must consider the times of day when it is most appropriate to send your marketing messages. Actually, it is crucial to choose the right time. Simply, try walking in your customers' shoes – would you like to receive promotional messages late at night, very early in the morning or during the rush hour? Of course not! To quote Confucius: "What you do not want done to yourself, do not do to others."
Don'ts
Don't Text at the Wrong Time
SMS marketing lets you reach out to customers in real time. 90% of the messages are read less than five minutes after they are received. This is why you should send messages around the time you want recipients to read them and take action. Sending a message 5 days in advance for a job walk-in might not be as effective as sending it the previous day.
Don't Include Long Ugly URLs
If you want to include a link to an article, your youtube channel or your website, don't forget to shorten it. A longer link not only uses up valuable characters, but it looks extremely unprofessional and could be mistaken for spam by the receiver. Use Textlocal shortlinks to shorten your URL and save some real estate in your text.
Don't Miss Out on Introducing Yourself
Given the extremely low attention span of readers, it is important to highlight your business, product or service name as early as possible. Ensure you identify your company clearly in the text message. This is important to ensure brand recall and that your marketing message is as clear as possible.
Don't Use Text-Speak
Although, character and personality is key to creating a successful SMS campaign, using the latest SMS lingo, going overboard with abbreviations or using incorrect grammar or spelling is an absolute no-no. It looks unprofessional and your message could easily be misinterpreted by the receiver.
Don't Keep Your Conversation One-Sided
Texting a wall is pointless, so make sure your texting is not one-sided. Encourage your customers to respond to you. You can make use of long codes, short codes and dual VMNS to recieve SMS. You can ask them to text back to avail a special offer or send surveys for them to fill out. This also gives you a chance to build your opt-in database.
Don't try to sell – ALWAYS
Your prospects are exposed to some 3,000 marketing messages a day. Now, imagine a majority of them being a sales pitch? As many are. The consumer market is over-saturated with marketing messages. Have this in mind when planning your SMS marketing campaign. It is legitimate that you want to sell more products / services, but you must have boundaries. Remember, you are speaking to people, after all. Don't forget to take a more personal and human approach when communication with your audience. They will appreciate it much more than if you're just pitching to them.
SMS Campaign
Bulk SMS
OTP SMS
---